This is another Ebay find in my stockpile of old retro stuff:
The Typewriter Brother EP44
You might ask why YAT (yet another Typewriter)?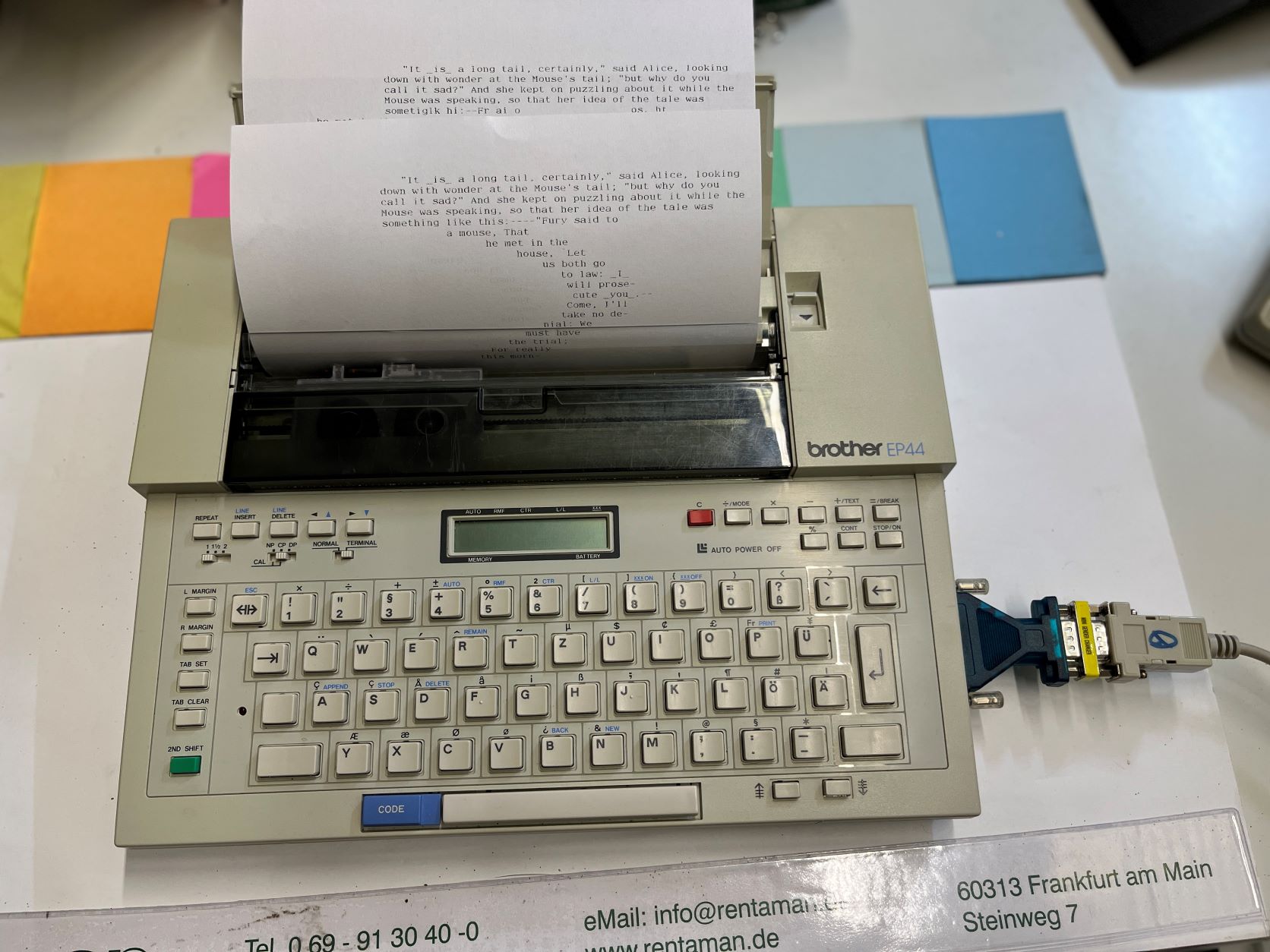 This Schreibmaschine (I love the german word) had a quiet unique feature: A serial port. So you could use it as a Typewriter, a Printer, a Keyboard or a Terminal. Fantastic old electronics, back then (1984) bleeding edge tech.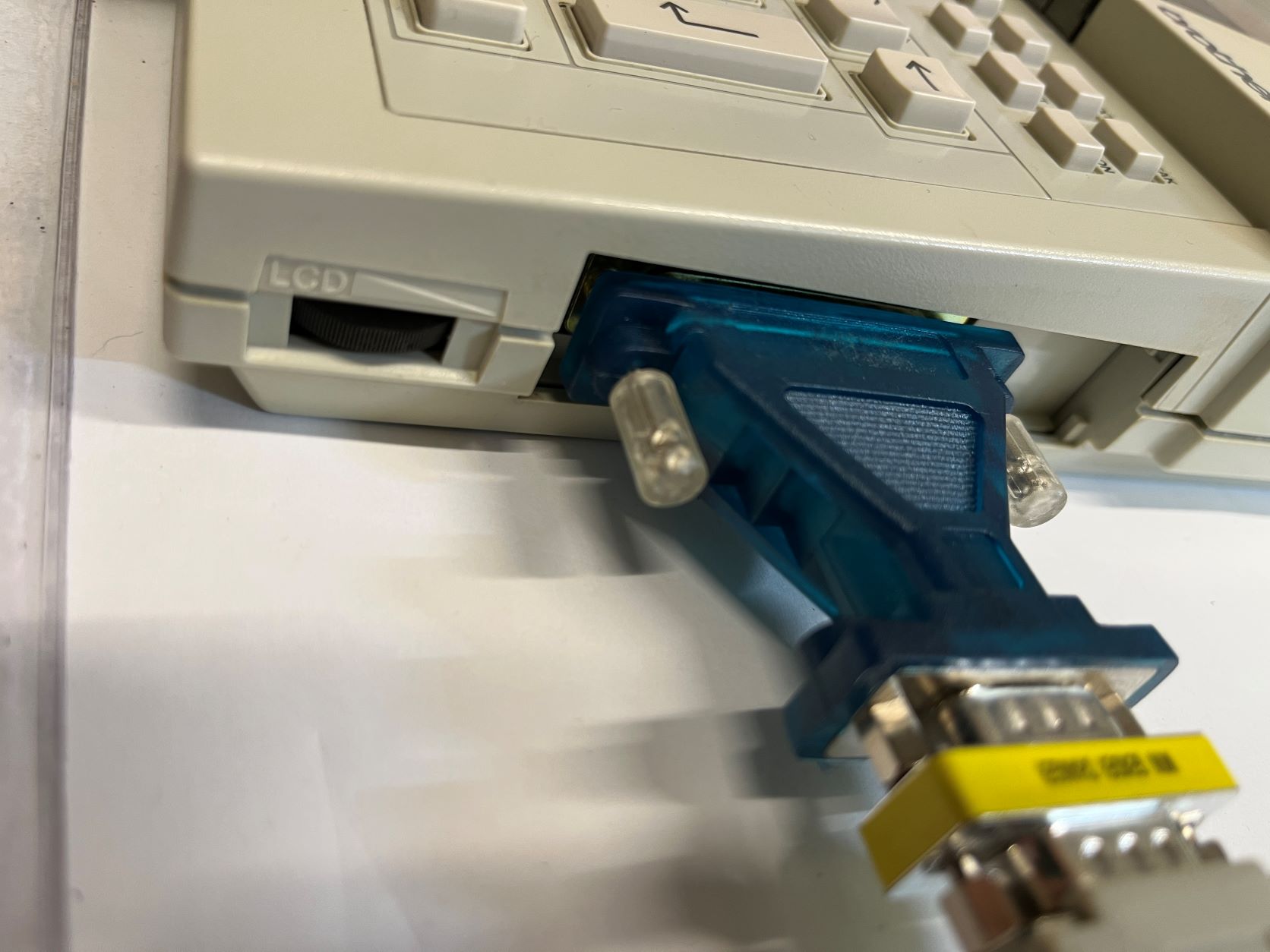 And what do we do with such a gem? Hook it up to a 10 year older gem, my KIM-1 clone.
What to do next with it? How about a build in Linux Terminal with a RaspberryPi?
Let's see, webdoktor